Recovery Basics for Parents (2 Day Training)
Date/Time
Date(s) - 04/12/2017 - 05/12/2017
5:00 pm - 8:00 pm
Location
Welcoming Light's Training Institute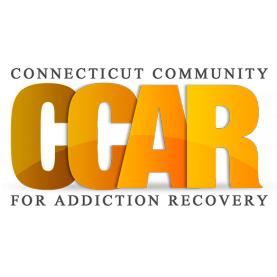 This interactive two day course is for parents who want to understand and support the recovery of their children and young adults. This class will provide practical tools to use in support of your loved one. Much like the journey of recovery, this training provides an emotionally rich experience that can also be applied to family relationships. Participants who attend CCAR Recovery Basics for Parents will:
Gain perspective on the impact of addiction/recovery in the life of a parent
Describe how relationships impact recovery
Define and increase fluency in the language of recovery
Build capacity to understand and support a child/young adult in his or her recovery
Practice specific skill sets key to supporting recovery
Create a learning community to advance the recognition, acceptance and support of recovery
All participants who attend in full, will receive a Certificate of Achievement upon completion (6 CEUs)
About the Presenters
Dean LeMire
Dean LeMire has worked across various direct services and training roles in NH to grow community-based solutions to gaps in care for people affected by Substance Use Disorder. Dean currently works at Harbor Homes, Inc. as Asst. Project Director of the State Peer Recovery Support Services contract and is an active member of the Governor's Commission Recovery Task Force and the New Hampshire Harm Reduction Coalition. Dean is himself in recovery from substance use disorder.
Nikki Casey
Nikki Casey is a women in long term recovery from substance use disorder. At the start of her recovery, she managed a sober living house for women. She went on to become a Certified Recovery Advisor for Aware Recovery Care, which is the country's first in-home addiction treatment program. She is now the Director of Nashua, New Hampshire's first recovery center, Revive Recovery. Nikki sits as co-chair of Rights and Democracy board, a bi-state non profit that helps develop leaders in their community. Nikki was an advocate for legislation that helps people receive affordable acupuncture as a tool for withdrawing from opioids.